Many of the Houston, Austin, San Antonio Homes for sale have "deferred maintenance items" – especially if the seller is a Bank or the property is being offered through a Short Sale. Because of this, the Buyers are being asked to purchase the hope with repairs that need to be done immediately. In a traditional setting, this could make getting a mortgage loan a challenge!
Because of the number of fairly cheap Houston, Austin, San Antonio homes for sale that are previous foreclosures, or homes that could be "the one" with updating and a little bit of personal taste, we recommend that clients consider a re-rehabilitation loan.
FHA offers the FHA 203K loan for re-rehabilitation. The FHA 203K allows a Houston, Austin, San Antonio Homebuyers the ability to update and upgrade a foreclosure home or an older home needing some updating. The upgrades can even include new appliances, including a washer and dryer! Another benefit of the program? The 3.5% down payment can be a GIFT for Houston, Austin, San Antonio home buyers using FHA!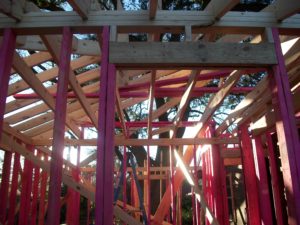 By selecting Atlas Green Homes an experienced 203K mortgage Contractors in Houston, Austin and San Antonio with not too much extra effort you can find your dream house to be fixed up exactly how you would like it!
First, important to note, there are two kinds of 203K loans. The 203k Streamline and the 203K Standard. The 203K streamline, is a more simple version of the loan and can be used for rehab and repairs up to $35,000, with a minimum loan of $5,000. There's a bit of paper work required, including a contractors bid.
The Standard 203K is a bit more involved and can be used for major improvements over $35,000. A "Cost Consultant" is required for this loan and you will also need a contractor bid.
If you are looking for an experience contractor handling 203k loans and interested in buying a "fixer upper please contact Atlas Green Homes We love helping Houston, Austin and San Antonio new home buyers whom are looking for a certified contractor.
Please visit our website www.atlasgreenhomes.com